Have you sat back and watched a film and said to yourself "WOW, I feel energised and want to give that a try?" You know inspirational movies that engage you to create a change or take some action!  Maybe it's the movie or the characters or maybe the underlining message of the film that resonates with you? It creates a strong desire to make things happen. I love these types of films.
Lights, camera, action….
As it so happens I love movies. All types of movies from Hollywood blockbusters to cheap Indie flicks. I love Sci-Fi and RomComs. I will watch War movies and Kids movies. The romance of losing yourself in the moment and having a mental adventure is the reason I keep coming back for more. The best part is, its over in less than two hours (as long as it's not a Tarantino flick).
Over the years I have seen thousands of movies.  A lot of rubbish and some amazing pieces of cinematic wonder. Scenes and characters that sparkle on your brain long after the film has finished. Some movies made me angry and some made me cry, whilst many have made me laugh and love. Although there are only a handful that have truely inspired me. Some for different reasons, but they all made a difference in my life.
My movie list may be vastly different to yours, as it should be! As my Life List is different to yours, as it should be!
Please note my list is in no particular order,  I thought about one film and another popped into my head. If you haven't seen any of these films I suggest you have a look for yourselves. Please let me know if you think I have misrepresented a film or maybe I have left a film off the list that should be there.  If you think I should "do myself a favour" and watch a particular film then please hit the comments section on the bottom of the page.
Top 10 Inspirational Movies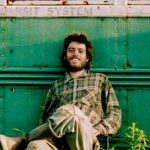 Chris McCandless is a very interesting individual and he makes for a great story in the movie "Into the Wild". The thought of living a complete minimalist lifestyle and enjoying the worlds offerings without any strings attached, is a very bold concept for most of us. Most of us are looking to squirrel away enough savings to take that next big holiday and have the next experience. Chris or "Alexander Supertramp" as he would often go by just gives it all away.
The cinematography and music score elevate this film to another level. If you want to get away from the rat race even for 2 hours then watch this film. It made me want to get out and spend a month cut off from society, no people, no power, no contact (on This Life List)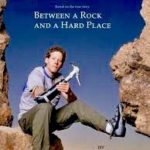 The are very few words to describe this human being. Aron Ralston had some decisions to make. To the average person the only decision would be to lay down and wait to die. Aron chose his own destiny. This is an incredible movie and I suggest you read his book "Between a rock and a hard place" its harrowing stuff.
I can't say it inspired me to go canyoning but it's a powerful movie that asks the question "how far are you willing to go to survive"?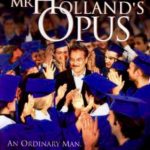 This film resonates with me on a few levels. First and foremost I spent a great many years concerned I wasn't making my mark on society and wasn't "special" enough. With some reflection I realise it's our complete body of work that is our legacy. If you can inspire others to be better than they were before you touched their lives then you are successful.
The relationship between Mr Holland and his son is also another aspect of the movie that made me think about my relationship with Zozo and the importance to inspire her to follow her dreams not mine.
Hilary Swank nails this movie. Loosely based on real life events it revolves around a fresh faced teacher who inspires her students through words to change their lives and instills hope they can create a positive future. Very powerful film that is highly engaging and offers some serious thought to motivation when all hope is lost.
You may need a box of tissues with this one. It certainly makes me want to challenge Zozo to be the best she can be.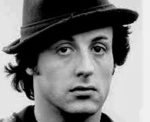 It's a pretty simple story of a run of the mill fighter who has struggled his whole life but gets the one chance to make it big. Rocky Balboa works his ass off and triumphs despite a severe battering from his world champion opponent. Very inspiring film but the  story behind the movie is just as amazing.
Sylvester Stallone wrote the screenplay and pushed the studio to allow him to star in it. The studio wanted a named actor (Stallone at the time was an unknown) to play the lead role. The script was written in 3 1/2 straight days and the film was shot in 28 days. The budget was just $1million and grossed over $225M, receiving 10 Academy Award nominations and 3 Oscar wins. That in itself is inspiring enough.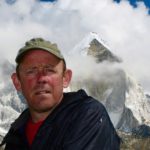 I was introduced to "Touching the Void" through a friend who recommended I read the book by Joe Simpson. Wow, this is some sort of emotional rollercoaster.
If you haven't seen this film then I will not tell you anymore than this: Two mates travel to South America to climb the Peruvian Andes when they get into some trouble on the mountain face. What happens over the next few days will traumatise and amaze you.
If this film does not show how inspiring the human spirit can be, you are truely dead inside!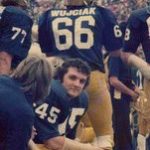 A boy of small stature decides he wants to play football for a well know University and he refuses to give up on the promise he has committed himself. As Rudy becomes a man he shows all others around him the power of self belief. Never give up and don't accept what others would like you to believe.
Based on the real life story of Daniel "Rudy" Ruettinger who wanted to play football for Notre Dame University in the 1970's. If you are looking for a movie to motivate you to go after your dreams this is the one.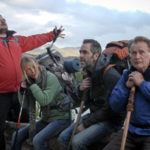 The movie is about change and embracing all that life has to offer. The inspiration I drew from the film is from the stunning visual landscape and the concept of the walk itself. A good friend has completed the walk and now seeing the film I can relate to my friends journey. I now feel inspired to make my own "pilgrimage".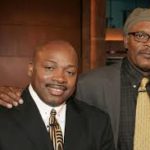 Based on a true story Coach Carter portrays the 1999 basketball season for Richmond High School, which Ken Carter was the coach. The inspiration is driven by a man who despite creating a winning culture and an undefeated team, refuses to allow his players to forgo their academic requirements. Too often in life we let ourselves slide past the difficult situations and tasks. We want the instant satisfaction with the least possible pain. Ken Carter would not allow his team these graces. It's an important life lesson and inspiring for all the right reasons.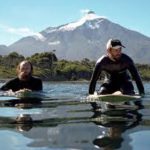 Technically this is a documentary but it is awe inspiring. I love the concept that two friends and adventurers set out on an epic journey to conquer a mountain in 1968. They shoot footage and make a film. 30 years later another man is so inspired by watching this film he spends the next 10 years planning his own similar adventure, with one major difference, rather than travel by road he choses to sail. The new adventure retraces the 1968 journey and the film is called 180° South.
I just want to create my own little adventure. This film has inspired me to want to live on the edge.
May I suggest you have a look at this interactive website for more details.     www.180south.com   It's really interesting.
The last notes…
It is always hard to to narrow a list down to a top 10, especially when you have seen thousands of movies. Here is a short list of other films that are inspirational that didn't make the list. I find football films very emotional and the winning spirit is inspiring, but if I put up 10 football films you might think I was mad.
These are the football films I found inspiring Remember the Titans, We are Marshall, The Blindside, Any Given Sunday (Al Pacinos' locker room speech to the players is raw and quite brilliant) and Invincible.
Other films that stirred my emotions and motivated me are Wild, My Left Foot, Million Dollar Baby, The pursuit of Happyness, October Sky, Pay it Forward and Hotel Rwanda.
Have fun with the movies.